Main content starts here, tab to start navigating
How We Got Started
KT's stands for Kirk and Tricia (Jamison). We are modeled after Pecos Pit BBQ in Seattle, where we're from. Guided by this inspiration, we took a trip to Memphis to eat BBQ three or four times a day for a week, to really learn what real BBQ is like. Over the summer of 1991, we wrote a business plan and raised $50,000.
In the fall of that year, we moved to Boulder in our Landcruiser with our two dogs—towing everything we owned in a 5'x8′ U-Haul trailer and making our first address the bank of the St. Vrain River near Lyons. We found the old blue house at 63rd and Arapahoe to rent for the restaurant and opened January 3rd, 1992 (Kirk's 28th birthday).
The First Three Years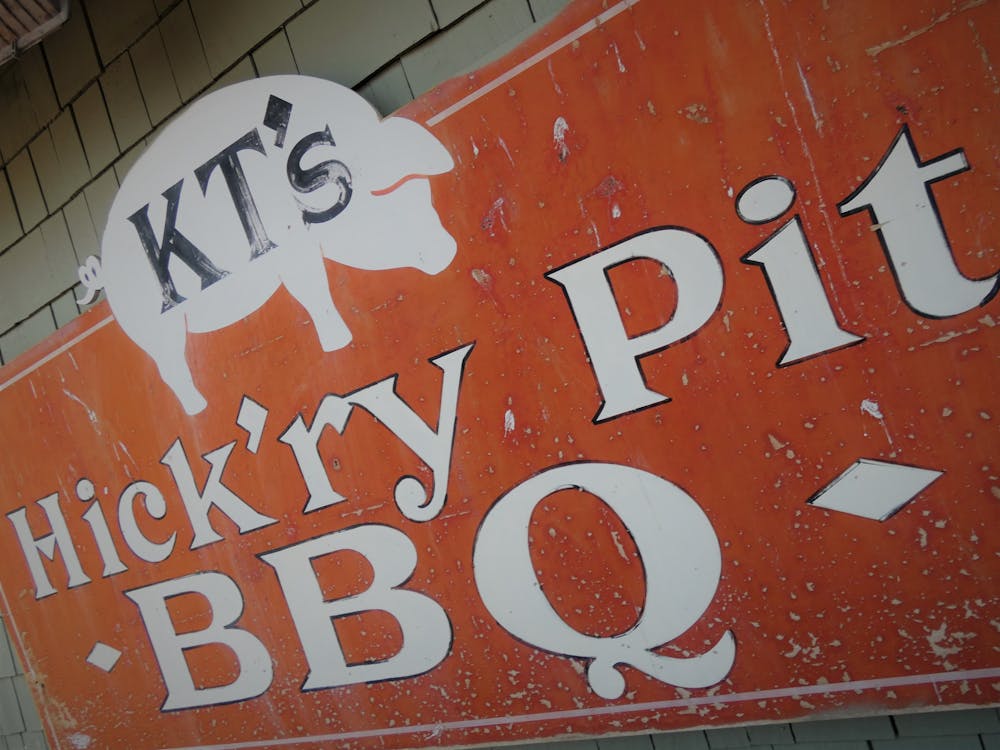 For the first three years of business, it was just Kirk and Tricia, working 10 to 16 hours a day, 5 to 6 days a week. On our first day of business, we served about 20 people, had $100 in sales—and these first customers still come in often. In July 1992 the Boulder Daily Camera ran a large, full-color article on KT's BBQ, and overnight our business went crazy with lines out the door everyday. We were often coming back to the restaurant at 10:00 or 11:00 p.m. to unload, prep, and reload more meat in the smokers. It was exhausting but thrilling.
Relationships
Our business was thriving not only because of rich, satisfying food, but also thanks to the relationships Tricia and I were building with our guests as we learned their names and sat down to eat with them. Since we started out from scratch in Boulder, our customers became our friends. Building relationships with our customers is something we still strive to do and a desire we instill in the people who work here. (All of KT's value combo baskets—Mike's, Joe's and Amy's—and the June Bowl are named in honor of customers).
New Stores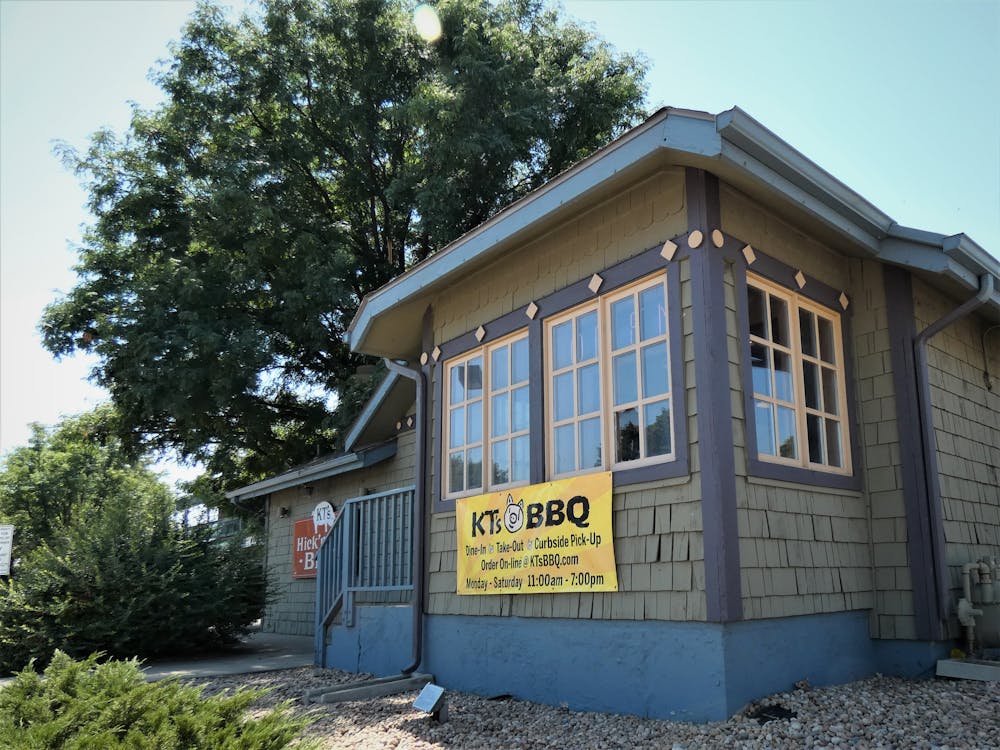 In 1995 we hired Melanie Thibodeau as manager and shortly thereafter we opened our second restaurant in Boulder. That same year we had our first child – Laura Ann, (who along with her three sisters Caralynn, Claire & Grace!) all grew up in our business and worked for us in high school and college. In 1996 we moved the original KT's location to 75th and Arapahoe, and in September 2000 we opened our third location, this one in Broomfield. In 2008 we opened our Denver location on Colorado Blvd. Melanie also has stayed with us through the years and has two children of her own (Jack & Cooper). We now have over 30 employees, many of who have been with us for more than 10 years.
KT's Broomfield closed it's doors on October 2nd, 2021. It was time to downsize the business and focus on the three remaining locations and catering. Thank you to our fans! Especially those that regularly supported this location during the pandemic. Please know that we truly appreciate your patronage.
Catering
KT's has been catering since 1998 when we were selected as a caterer for the Major League Baseball All-Star Game at Coors Field. Today, with our trailer-mounted BBQ, multiple delivery vans, and dedicated year-round staff, KT's caters events from parties of 20 to 1,500 people, from business lunches to casual weddings. No matter the event size or occasion, KT's Catering brings bona fide BBQ goodness, fun, genuine hospitality, and plenty of it!
Future
It's about 30 years now since we started KT's, and as our business has evolved, so have our goals. We're still committed to real good BBQ and getting to know our customers. We also keep in sight our aspirations of maintaining a financially and operationally sound, morally strong business. A business built to last. Towards this goal—and to ensure she stays with us and receives the rewards of her efforts—we made Melanie a partner in our company in 2001. The adventure continues and we're glad you're along.